Sudoku Xtra issue 2 now available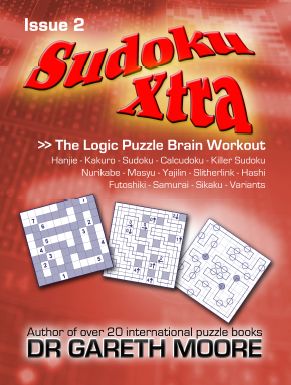 I'm very pleased to announce that as of 24 hours ago Sudoku Xtra issue 2 is available for download or ordering in printed form.
It contains a staggering 121 puzzles, with only just a few of each type so there is a huge range of variety. At just £2.95/$4.95 it really is great value, but if you're still not sure take a look at the sample part of issue 1 still available on the Sudoku Xtra site.
New puzzles for this issue include some crazy Sudoku variants, such as Samurai Killer Calcudoku Inequality, and a whole load of novel community-supplied puzzles, including Puzzle L and Knight's Tour.
With so many different puzzles you're sure to find not just one but lots of puzzles you'll enjoy, so check out Sudoku Xtra today!

No comments yet.
No trackbacks yet.